Allstream Pensioners' Association
<![if !vml]>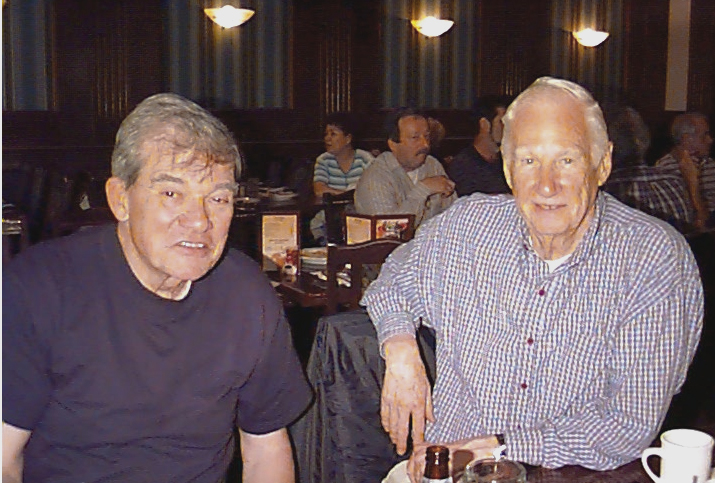 <![endif]>
Newsletter
Toronto, Ontario ____ Volume 17, No. 1___ _June 2008
Please be advised there are a number of golf tournaments over the summer. Check your region in this newsletter to determine if there is a golf tournament in your area. Also our Annual General Meeting in Toronto will be held at a new location – Fraternal Order of the Eagles Club, 17 Elm St. See below for details.
Annual General Meeting
Arrangements for the 18th Annual General Meeting of the Allstream Pensioners' Association are as follows:
Time: Draft Agenda
Date: Wednesday, June 18, 2008 1.0 -Call to Order
Location: Fraternal Order of the Eagles Club 2.0 -Approval of Draft Agenda
17 Elm Street, Toronto 3.0 - Minutes of 2007 Meeting
4.0 -Presentation of Reports
The principal item of business at this meeting will be 4.1 - President's Report
the election of five Directors to serve on the Board for 4.2 - Membership Report
the next two years. The five Directors who were elected 4.3 - Auditor's Report
for two-year terms at the last AGM (Wayne Boyle, 5.0 -Election of Directors
Vic Johnson, Andy Kruk, Jacques Rochefort, Earl Kettle) 6.0 -Appointment of Auditor
will continue in office for the coming year.. 7.0 -Other Business
Directors whose terms of office expire this year are: 8.0 -Adjournment
Bob Clarke, Norm Czepiela, Len Ferguson, Norm Hobbs, 9.0 -Luncheon and Social Hour
John Thomas.
Norm Czepiela, Len Ferguson, Norm Hobbs and John Thomas have indicated they will stand for office in the coming term.
Regular members of the Association have the right to attend and vote at the Annual General Meeting.
If you do not plan to attend this meeting you may nominate another person to vote on your behalf.
Directors and Officers of the Corporation will be in attendance at the meeting. Members may assign their voting rights to one of the persons listed on the attached Form of Proxy OR to another person by indicating one of the persons listed or entering the name of another person in the space provided and returning the form to the Association in the enclosed envelope.
Non Members are invited to attend this meeting. Non members attending would not be able to vote, of course, but we believe you would find the meeting informative, most enjoyable, and we would be very pleased to see you. This would be an opportunity to socialize with many of your former co-workers, and get a first hand view of what the Association is all about.
Please note the changed location for the Annual General Meeting this year. It will be held on June 18, 2008 at the Fraternal Order of the Eagles Club, 17 Elm Street, Toronto. The club is just west of Yonge Street, two short blocks north of the Dundas subway station. It is also one block east of the Gray coach bus terminal. The entrance is at street level, with no steps at all which will be appreciated by many of our members..
President's Message
Well another General Meeting coming up. It seems the older one gets the faster the years
go by.

This is a big year for our parent company, MTS; it is their 100th anniversary and they plan
several events to celebrate. We in Grand Trunk, CNT, CPT, CNCP, Unitel, AT&T, know that
we have been around for more than a hundred years but let's not spoil the party.

I have been contacted by Angela from the Information Technology Group. The Group is seeking
input from retirees into a project they are planning for the 100th, tracing the evolution of
communications. They are interested in personal accounts and pictures from past years, I have
invited one of their group to attend our General Meeting on June 18, 2008. So if you plan to attend bring
along whatever you feel is useful. If you cannot attend they would like to hear from you anyway at
angelamoise @mtsallstream.com or by telephone at 416-345-2749.

Benefit Council

There were no outstanding issues at this time so the quarterly meeting with Great West Life was
not held. I did receive indication, however, that there would be some good news forthcoming in
the near future with respect to premiums.

Pension Council

Elsewhere in this newsletter are reports from Frank Tutt and Wayne Boyle, your elected representatives
to the Contributory and Non-contributory Plans respectively.
I would like to comment, however, on the ad hoc cost of living increase for those in the Contributory Plan
who retired from a non-union position.
There appears to be a misunderstanding in some quarters that the ad hoc payment equates to the Company
taking a contribution holiday. That is not so, There is no connection between the two.
A contribution holiday can be taken by the Company only when the fund is in surplus and then only if an
equal consideration is given to the workers/retirees. The ad hoc, on the other hand, is paid at the sole
discretion of the Company even if the fund is in deficit, This was the case in a number of years under AT&T
in 1996, 1997, and 1998. The present parent, MTS, takes the position that consideration of an ad hoc payment
will only be taken if the fund is in surplus
At this past meeting and the previous one in November 2007 the company was asked a direct question of whether they had any intent to take a contribution holiday, to which they gave a very emphatic "no". I trust this lays the matter to rest once and for all.
I look forward to seeing those of you who can attend the general meeting, to everyone else have a good summer.
Norm Hobbs.
Pension Report
REPORT ON CONTRIBUTORY PENSION COMMITTEE MEETING:
We had a very good meeting with 15 committee members and guests attending. The meeting was chaired by Brenda McInnis who is Vice President and Treasurer of MTS Allstream and is co-ordinator of the pension plan.
The meeting reviews various changes in the Pension Plan including the disposition of any Pension Surplus that might exist now or in the future. It was pointed out that in the revised pension rules that have been approved that the surplus can be used for the payment of any "ad-hoc" increase that is approved by the audit committee or to allow the company to take a contribution holiday and in which case a like amount must be made available to contributing members to allow them to have their contributions reduced accordingly.
The state of the pension plan was reviewed and because of several factors, such as the increase in value of the Canadian dollar that affected the international investments and the general poor performance of the Stock market as well as the drop in interest rates, the performance was not as good as the performance objectives. In spite of all these factors the investments still stayed positive.
The plan balance now stands at 494 million dollars and is in a healthy condition.
A discussion was held about the investment trust and Brenda assured us that while using the same managers to keep the cost of investing down, they actually operate three separate trust funds to ensure that there is no mingling between plans and that each fund must stand on its own and there is no cross subsidization
The company has almost completed the new employee pension plan booklet to inform pension plan members of detail of their pension plan. This booklet will be distributed in Hard Copy to each and every member in the next two months.
As many of you know MTS is celebrating their 100tth anniversary this year and are planning a number of events which you will be advised of and would like as may of you to participate as possible.
Hope you have a great summer.
Sincerely submitted
Frank Tutt, Contributory Pension Plan Representative
Non-Contributory Pension Committee Meeting
May 13, 2008.
The following is a brief summary of the reports given at the above meeting.
The fund felt the effects of the down-turn in the American economy as well as the sub-prime mortgage market meltdown. The Canadian market overall did well especially if you were heavily invested in Potash and R.I.M and our fund was not. These were the major items that negatively affected the plan. The Plan had under performed the benchmark return forecasted by 10 basis points therefore produced a return of only .1%.
Here are a few highlights:
The new manager structure was completed in October 2007.
Annual market returns for 2007 .1%, 2006 13.8%, 2005 14.7% 2004 10.3% and the four year annualized return is 9.6%.
In January 2008 Towers Perrin completed the required Actuarial Valuation Report and it shows a solvency ratio of 90% whereas it was 95% in January 2007. This decrease is a result of the factors above. The Company will be increasing its contribution from $2.9 million in 2007 to $4.9 million in 2008.
The targeted annual return for 2008 is 6.75% this should, if achieved make an improvement in our funding ratio. I will report on this after our November meeting.
The annual Pension Report to Non-Contributory Plan members will be out in the July-August time frame.
Although the Funds performance in 2007 was not what we would like to see it was still in a positive position of .1% and over the past 4 years 9.6% overall.
Hopefully I will have a more positive report in November.
Have a great summer.
Wayne Boyle
Regions
Maritime
As the Atlantic provinces suffered one of its snowiest winters in recent history, the pensioners kept meeting at the usual place (McDonalds at the causeway in Riverview) on the first Tuesday of the month. We encourage all to drop in and chat and have a coffee. Bryant Freeman was again this year an instructor of "Fly Tying" at a weekend exposition at the Dieppe Community College. We have had several retirements in the Atlantic Region this past winter.
Richard Golding
Maritime Region Chairman
Also noted, Bryant is featured in two pictures included in a Times Transcript article on spring fishing in New Brunswick.
The newspaper item can be viewed at:
http://timestranscript.canadaeast.com/lifetimes/article/265064
Quebec
ANNUAL REMINDER - 2008
I would like to take this opportunity to remind you of the dates for our semi-annual dinners and our annual Christmas dinner.
Dinner:
WEDNESDAY September 17th, 2008 at
Restaurant Vichy
7205 Newman Blvd.,
Lasalle, QC.
Christmas Dinner: Wednesday December 17th 2008
Restaurant Stanza,
1760 Blvd. des Laurentides,
Laval, Quebec.
QUEBEC REGIONAL ANNUAL MEETING:
The Quebec Regional Meeting will be held on Wednesday October 8th. 2008
3050 Rosemount Blvd.,
Montreal.
I would appreciate if you would advise friends that do not have EMAIL regarding the events that are planned for this year.
Please note that my EMAIL address is: nicholas_brongel@yahoo.ca
Nicholas Brongel
<![if !vml]>
<![endif]>The Montreal area Pensioners Golf Tournament will be held at Mountain Acres Golf Course on June 3, 2008. The timing is unfortunate, as this newsletter will be distributed approximately about the same date as the golf tournament. In the event that you did not know about the golf tournament and wish to attend (assuming you receive the newsletter prior to June 3) suggest you contact Lucien Fortin, telephone 450 686 8280 email fortin.lucien@videotron.ca or Serge Giroux telephone 450 434 1395 email giroux5@videotron.ca The signup deadline is well past, but possibly Lucien or Serge could do something for you. A second alternative is to attend the dinner only, following the golfing.
Nick Brongel reports the semi annual dinner held May 21 was successful with 31 people in attendance, which is about normal for this function. The accompanying picture was taken at the dinner by cameraman Jos. Mathews
Ottawa
Norm reports the last quarterly luncheon went well, with 24 people in attendance. The next luncheon is scheduled for June 26, 2008. If you wish to attend but have not made a commitment, please phone Norm Czepliela at 819 428 4202 or email czepiela@xplornet.com.
Norm also advises he attended the Tulip Festival and found the tulips in the Ottawa area to be exceptional this year. Further on Norm, he and Evelyn recently returned from two months "down under", touring Australia and New Zealand. Undoubtedly he will have many stories to recount along with the 1500 pictures he took during the tour. Sounds like a pretty good reason for attending the next luncheon. Following email from Norm is an example. (Picture – Norm and Evelyn feeding the Kangaroos).
-----Original Message-----
From: Norm czepiela [mailto:nczepiela@rogers.com]
Sent: March 25, 2008 5:59 PM
Subject: Greeting from Down Under
<![if !vml]>
<![endif]>Finally we got some relief from the heat this week in Tasmania we went from the low 40ies to the mid teens a lot more comfortable. To reach here we take an overnight ferry 10hrs, Tasmania is the 7th state of Australia approx 500km long by 400km wide and the most diverse geography, from deserts to mountains heavy rain forests with 15 to 20 foot tall ferns like in the prehistoric times. There are many species of plants and animals unique in the world many of whom no longer exist on the Australian mainland. Even with all the protections they are losing many species. We see many wild animals as road kill. For this reason we do not travel at night as they are mostly night time creatures. The Tasmanian Devil is not really that scary. It's his screeching that early settlers heard and thought it was the devil, he is not that fast not a good hunter, but a scavenger.
We spent six days and now are heading back to Melbourne to continue north to Sidney. We now have driven more than 3000KM on the left side of the road and I must say it goes well except when there are no lines I have a tendency to keep to the right which is quite something when another approaches and it is you that is on the wrong side. Also, when coming to a hill crest and you see a truck coming the first reaction is fear then you realize all is ok, but many times on mountain winding roads the truckers hauling logs don't leave you much room as their trailer seems to always be a couple feet across the center line.
The travels so far are quite impressive, this a clean country very little litter and the scenery is fantastic, costs are a lot higher than in Canada, Diesel $1.60/liter, bread $4.50 a loaf, salmon filets $25/kg, Beer $16/6pk, average homes range $300-400K$. I guess we are fortunate to live in Canada
Ontario
<![if !vml]>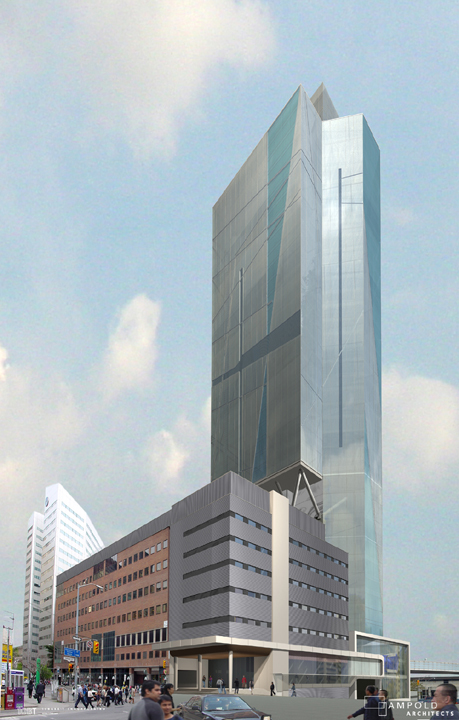 <![endif]>
This photo was published in the previous issue (December 2007) of this newsletter, under the heading "The Way We Were". The gentlemen in the picture are members of the Equipment Technician Class of May 1958. The course was held at 151 Front Street in Toronto. Names were purposefully omitted and you were challenged to identify all nine students. Don't feel too badly if you didn't score too well. Fifty years is a long time. Some of those in the picture couldn't remember all the names either.
Front Row: Helmut Schone, Gord Smithson
Middle Row: Bob Wilson, Bill Hammell, Vic Hill, Gord Kenmir
Back Row: Clyde Paddle, Leon Dukeshire, Tony Battaglia.
Ontario Golf
Don't forget the Allstream Pensioners Golf Tournament on June 19th at Centennial Park Golf Course in Etobicoke. Tee times: we will get the first foursome off at 1000h. GOOD NEWS #1. MTS ALLSTREAM has agreed to sponsor the GTA area tournament PRIZES again this year. So our tournament this year should be Bigger and Better than ever with a host of good prizes. This is one of the few Social events of the year in Ontario Region, so set that date aside. If you don't golf why not come for lunch at mid afternoon on the 19th at THE WILD GOOSE BAR AND GRILL 5395 Eglinton West (at Renforth). It is always pleasant to see friends and you will be welcome. The food and beverage menus are elaborate yet very affordable.
Golfing fees are again $30.00 per person. Golfers are urged to make up foursomes, agree on a team captain who will collect and remit fees and advise any one of the 3-man committee that you are coming. Also indicate if carts are required and we'll reserve a block of carts and hope we can accommodate all requirements. Reserve early to make sure you get a cart. The cost for carts this year is $26. Again please RESERVE EARLY as only 10 CARTS ARE AVAILABLE. . If you don't have a foursome come and we will be pleased to team you up with others. Contact J.A. Rochefort, Residence 905 934 0594, Cell 905 988 2218, email jacrochefort @sympatico.ca Bern Scanlan 416 752 1048, email jbscanlan@sympatico.ca or Doug South 416 751 3001, email dls@pathcom.com. Bernie is in good spirits and still eager to participate in the organizing of the tournament and would welcome your call.
If you have any ideas and/or suggestions to make the day more interesting and more fun please advise the committee. This is YOUR tournament and we will do our best to see that you enjoy it. Again this year: At the Wild Goose " do" will be our contest search for the # 1 female and # 1 male MTS ALLSTREAM GOLFER IDOLS. RELAX, it will NOT be based on your golfing abilities ! The contest is simple: we will allow the first three female and male volunteers with a GOOD GOLF JOKE to perform for NO MORE THAN THREE MINUTES per joke, per jokester. Your spiel has to be about golf and or golfers, and the source can be from the internet, a book or magazine but be advised that GENTLE heckling will be allowed and razzing is bound to occur if your tale is longer than 3 minutes. One prize for ladies and One for men—and you guessed it, they will be prime VQA samples from Niagara Region's best vineyards (where this lowly writer loves to toil)….
PICTURES. Don't you think it's a bit of a lark to look at pics from previous tournaments or other activities, recent or of years gone by and reminisce a bit, EVEN ABOUT WORK? I know it's spring cleaning time and you just found this old snapshot of yesteryear….wait ! DO NOT THROW it away or put it where it will be lost again… Put it in your golf bag and bring it in on June 19th and pass it around…Maybe you will be tempted to donate it (or a copy) to our Web site…And don't forget to smile on the course or at the Wild Goose as we hear that we will have an OFFICIAL super photographer, named "The Kipper" prowling about taking DOZENS of shots (pics or pix, that is).
GOLFERS FROM OTHER REGIONS WILL BE WELCOMED.
Here are the detailed directions to Centennial Park Golf Course in Etobicoke.From 401-Take 427 South to Burnamthorpe, then west on Burnamthorpe to Mill Rd, north on Mill Rd to Centennial Park Golf Course... From the East Take Eglinton Ave West past Renforth Rd to Centennial Park Blvd, then turn left (south) on Centennial Park Blvd, then you'll see the parking lot and Golf Course on your right... From the West...Take Eglinton Ave Eastbound from Dixie Rd to Centennial Park Blvd, turn right and the Golf Course is right there on your right....Address is 550 Centennial Pk Blvd, Etobicoke ON... Phone 416.620.1392.........
Directions from the Golf Course to the Wild Goose Bar and Grill - As you exit the Centennial Park Golf Club Parking Lot turn left (North). Go north 1 long block to Eglinton, turn right (East) on Eglinton. Go several blocks east to 5395 Eglinton West, and you're at the Wild Goose Bar and Grill. If you miss it and get to Renforth, you've gone a bit too far east. Come back or we'll miss you! Good Luck and see you in June!!
MTSallstream Toronto Area Golf Tournament
Big news for golfers in the GTA! Our 47th Employee Golf Tournament will take place on Sunday, September 7, 2008 at the Cardinal Golf Club, just west of Newmarket. We want to make this a year to remember and need your help.
This year's event promises to be extra special as we celebrate not only the 47 year anniversary of the tournament but also the 100th anniversary of MTS Allstream operating in Manitoba. In honor of these significant milestones, this year's tournament will take on the Connecting Canadians into our Second Century theme.
This tournament is open to MTS Allstream Employees, Pensioners and Suppliers at all skill levels. Back by popular demand from last year is a choice between 'Best Ball' or 'Stroke Play' formats. The 'shotgun start' format will get underway at .
The cost of $75.00 per person includes golf with power cart, a small bucket of balls for the driving range, and a fabulous dinner at the clubhouse This is a reduced rate for Pensioners only. For all others the price is $100. Once again this year all players will also receive a special gift, and there will be door prizes to keep you on the edge of your seat until the grand prize is awarded.
Entries will be accepted on a first come first served basis, but will not be accepted after Wednesday, September 3, 2008. Early registration is encouraged to ensure we can plan the event and make it the best ever.
For further information on details and to register please contact Ella West (e-mail ella.west@mtsallstream.com ) 416-345-2328 or Alf Kenzel at 416-345-3299 (email alfred.kenzel@mtsallstream.com)
Former CNT Headquarters Building Enjoys New Life
The venerable 151 Front Street building in Toronto, which was CN Telegraphs headquarters building for many years, is slated to become a major landmark. Earlier, it had been feared the building had outlived its' usefulness and would become a victim of the wrecking ball. The site was originally the southern terminus (street car loop) for the Yonge Street TTC street car line. The building was completed and ready for occupancy around 1955. CNT moved into the building in 1956. The move was heralded as a significant accomplishment, bringing all the Toronto CNT Departments under one roof. Until this time the various units were scattered at different locations throughout the city. The structure was shared by Canadian National Telegraphs and Canadian National Express. As originally constructed it was built to a height of six stories, with the CN Express garage at street level and CNT occupying much of the remaining space. Subsequently two more stories were added to the building, raising it to the present eight story height. These two levels were claimed by Air Canada. Prior to this time CN Express had moved away, leaving CNT and Air Canada as the two major tenants.
The company administration headquarters ultimately moved to the Shipp Centre, with a further move to the present Metro Centre. However, the communication equipment and telegraph operation (until the demise of the telegram) remained at 151 Front St. MTSAllstream still maintains a large communications plant at this location, and, we expect, will continue to do so.
<![if !vml]>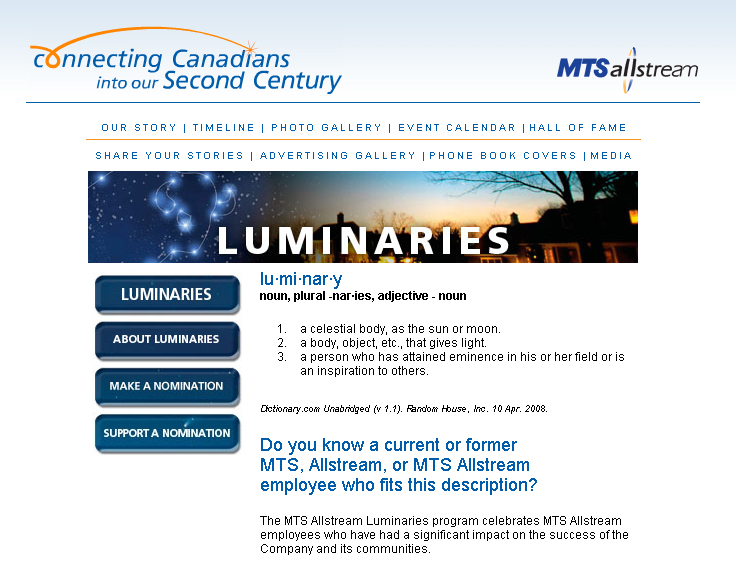 <![endif]>From the architects sketch you can see a sizeable skyscraper is to be erected behind 151 Front St. and will be connected directly to it. The two buildings will be integrated and the complex will be a communications centre.
The complex, called a "carrier hotel" will be Toronto's electronic nervous system, where companies will house their networks side by side, basically a giant server room with the capacity to connect to various networks. The proposed tower will augment the current carrier hotel at 151 Front St. W., which is home to more than 150 telecommunications companies and is one of North America's most connected buildings.
The new centre will built on the present 20 York St and 7 Station St. sites, which will place it behind the east end of the present 151 Front St. building. A portion of the tower will be cantilevered over the older building. The new centre will rise to 36 stories, and will be more than five times taller than the existing structure. It will have the power to connect half a country. There will also be a number of offices available for rent.
Building plans showcase various connections to the area's underground PATH system, as well as a publicly accessible route through the building that will connect the Skywalk to Front St. Those working in the centre will have easy access to subway and rail transportation, as well as to the Air
Canada Centre and the Rogers Centre Dome Stadium.
The development is scheduled for completion in 2010. It would appear the building in which many of us spent much of our lives, and which evokes fond memories, will live on for years to come and, will also become a prominent feature on the Toronto skyline..
Prairie
The Prairie Region chapter of the Allstream Pensioner's Association has been kept busy over the winter and spring months, holding regular monthly meetings on the third Wednesday of each month, developing a relationship with the local MTS Allstream Retired Employees Club and planning the annual golf tournament.
Meetings, as most people are aware of are held on the third Wednesday of each month, at the Viscount Gort Hotel. Lunch is usually ordered at and after we eat , a short meeting is held to discuss any relevant issues. Suggestions are always welcome on any issue. Everyone is welcome, member or not. If you have any questions please contact your Regional representative, Fred Perchaluk at 224-2958 or by e-mail at fperch@mts.net.
Over the last few months we invited a special guest, Tax Consultant Barry Phillips who gave us a few tips on how to save on income tax and answered questions from our attendees. We look forward to his visits again, sometime before the next tax season.
The MTS Allstream retired Employees Club, also known as the MTS Allstream Volunteers and previously known as the MTS Pioneers (they've gone through almost as many name changes as we have) have invited all of our members to participate in their activities and welcome us to their club rooms on Horace Street in St. Boniface.
The Volunteers are very active in community work as their name implies and will be regularly advising us of volunteer opportunities which will be passed on via e-mail to our members in the Winnipeg area. They also have a wood working shop where they do projects like restoring the old wall crank phones and any other work that they accept from various charity groups. Wood workers who are interested in working on either projects assigned to the group or on their own wood working projects are welcomed at the club. For further information contact me at the above contact numbers and I'll put you in touch with the person who runs the shop.
Our annual golf tournament will again be held at the Cottonwood Golf and Country Club on August 21st. Tee time is . Cost to our members is $50.00 which includes the golf game, power cart, steak dinner, prizes and a complimentary beverage after what we hope will be a good golf game on a beautiful warm, sunny , Manitoba day. For more information contact Robin Cowan at 832-2629 or by e-mail at rcowan11@shaw.ca.
If any of you golfers have connections to any businesses, you are requested to solicit prize donations. We are working hard to keep our tournament cost affordable and any donations are very welcome.
Remember, the Pensioners' Association is here to help you. If you have any questions or concerns, please contact me and I will answer your questions or direct you to the appropriate person.
Everyone have a wonderful summer and I'll see you at the meetings.
Fred Perchaluk
Prairie Region Chairman
Alberta
Please be aware that effective September 12, 2008, all Albertans will have to dial 10 digit phone numbers for local calls. This means the three-digit area code as well as the regular seven-digit phone number. Starting June 23rd, callers who dial seven digits will hear a recorded reminder to include the area code. Prior to this happening, information packages will be distributed by the various telephone companies.
The Radio/Microwave retirees have been having an annual Christmas get-together since 1982 with Christmas 2007 being no exception as they met in Nisku. The numbers have been slowly declining but the spirit is still there. For more information about this particular get-together, contact Fred Erler at (780)-980-3801 for Christmas 2008.
The annual get-together in Edmonton, organized by the original CNT retirees but open to all, will be held on Friday, May 30, 2008 around at the Norwood Legion on 82nd Street and 112th Avenue. To confirm this and obtain more information, contact Anne Stephen, (780)-487-6409. (Editors note – this newsletter may reach you too late for the item in this paragraph to be other than information only.)
Bill Mogridge advises that the monthly get-togethers in Calgary at the Royal Canadian Legion, North Calgary Branch 264, 1910 – Kensington Road NW, started by the original CPT retirees, were going great guns but seem to have slowed down a bit as people moved on. It's open to all so feel free to stop by on any third Thursday of the month and say 'Hi'. You'll never know whom you'll meet there.
The bi-weekly, , coffee klatches continue to be popular in Edmonton with people meeting at the Yellowhead Motor Inn, corner of 149th Street and Yellowhead Trail, every second Friday. Also, the $ 4.95 breakfast specials are hard to beat! Give me a call if you want to know when the next one is.
George Burton is still in the Cross Cancer Clinic in Edmonton, Room 3007 and has a direct, private phone – (780)-989-5916. My wife and I have visited him a few times and he's expressed an interest in wanting to speak with some of his former colleagues from UX as well as others from his former work places in Manitoba. It sure would be nice if our membership took a few minutes out of their busy schedules and shared that time with George.
It was also nice to see those that turned out when Barney Lach, former Edmonton Telex Attendant, was laid to rest.
On a lighter note, an Alberta moment:
One Saturday, a retired CNT Tech from Edmonton ran into a CPT Tech from Calgary at a common watering hole in Red Deer – The Red Deer Inn.
CNT Tech: "How long have you been retired now?"
CPT Tech: "Hell, it must be going onto 30 years now".
CNT Tech: "From all those years of service, do you have any enemies?"
CPT Tech: "Hell no! I've outlived all those SOBs!"
Don't forget the "SPECIAL NEEDS ASSISSTANCE FOR SENIORS" program, 1-800-642-3853, which assists lower-income seniors with various items [bed, dryer, lift chair, fridge, stove, washer, etc.] – more detailed info available in a free booklet that can be mailed out or picked up. Just call them. The maximum benefit available is $5,000.00 in a benefit year and the next benefit year is July 1, 2008 – June 30, 2009.
It's been great dialoguing with the Alberta membership over the course of the last couple of months while membership information was being verified. If anybody out there has any information about the following, a call or email would sure be greatly appreciated:
MARY ELLEFSON
PHIL HARRISON [last known to be around the Edson area]
HARRY WARRINGTON
We were having a heck of a time with Spring this year – late snowfalls near mid-late April – but hopefully this will be indicative of a real nice summer.
Again, it's that time of the year when we ask you to remember to send in your membership fees. It's only $10.00 per year and a lot of members are choosing to send in cheques for $20.00 or $30.00 so that they don't have to be bothered doing it on an annual basis. Please take the time to do so now!
Have a great summer!
Casper Lewitski
Alberta Chairperson
(780)-922-3299
Email: casper@lewitski.com
Pacific
As of this writing, another winter has passed (at least on the calendar) and on the west coast we are well into spring, except in Metro Vancouver it feels like winter has returned with a vengeance compared to the rest of the country. While we have cherry blossoms and daffodils out in full bloom, we still have had a number of freak snowstorms lasting a day or two at a time. Oh to have the 24 degree weather Toronto has been having at times.
This past winter I had the occasion of attending the MTSAllstream 100th anniversary celebration in Burnaby BC. I found the company to be very much changed in relation to the company I retired from. Technology change and market forces have reshaped the company in ways that I never would have imagined. Unfortunately there were no retirees in attendance, while I was there. I had hoped to see some of my former co-workers and share a coffee and reminisce with them. I also would have appreciated a display of company accomplishments over the past 100 years, but there was nothing of this nature in evidence. Perhaps this is yet to come, as the 100th Anniversary Year is still young.
I did manage to talk to the resident manager and was shown part of the office. I was informed later that a number of retirees had attended the downtown office location event but I have not yet spoken to them, to compare notes.. A few weeks later a courier arrived and presented me with a coffee mug monogrammed with the Allstream name.. I now have, along with a lot of fond memories, something personal to show for my 44 years with CP Rail, CN-CP, Unitel AT&T and Allstream
Lest I forget, the most precious thing I acquired while working with the company, was my wife. We are now celebrating 49 happily married years. Those of you with long memories will remember her as Shirley Perkins former Teletype operator Vancouver.
73's
John Thomas
Chairman Pacific District
In Memoriam
We have been notified the following pensioners have passed away:
Evelyn Messervey New Minas, Nova Scotia Day Unknown 2004
Robert J. Prosseer Vancouver, British Columbia Day Unknown 2004
Enid C. Hall Whitby, Ontario Day Unknown 2005
Yolande Halliday Montreal, Quebec Day Unknown 2006
Danise Brault Ste. Foy, Quebec Date Unknown
James Bryars Victoria Harbour, Ontario November 1, 2007
Earle Selwood Winnipeg, Manitoba November 21, 2007
Albert Langlois Montreal, Quebec November 24, 2007
Raymond Auger Blainville, Quebec December 19, 2007
Germaine Beaulne Montreal, Quebec December 20, 2007
Phyllis Schellenberger Edmonton, Alberta Day Unknown 2007
Alex Ingram Cobourg, Ontario January 20, 2008
Kathleen Kelly Edmonton, Alberta January 20, 2008
Suzanne Rompre Three Rivers, Quebec November 30, 2007
Hubert Hettema Vermilion Bay, Ontario December 7, 2007
Gaston Leboeuf Laval, Quebec December 7, 2007
John Nightingale Burnaby, British Columbia December 9, 2007
Donald Walker Macleod Keswick, Ontario December 10, 2007
Bernice Colibaba Sidney, British Columbia December 15, 2007
Lydia Chabot Unknown December 17, 2007
Salvacion Gettigan Thornhill, Ontario December 19, 2007
Eileen McCurdy Saint John, New Brunswick December 19, 2007
Guy Leonard Kelley Winnipeg, Manitoba January 4, 2008
Bernice Massie Toronto, Ontario January 4, 2008
Elizabeth Smart Vancouver, British Columbia January 11, 2008
Dorene Duffy Saint Catharines, Ontario January 27, 2008
Shirley Gledhill Regina, Saskatchewan February 14, 2007
Harold Cook Bridgewater, Nova Scotia February 16, 2008
Bernard Lach Edmonton, Alberta February 20, 2008
William Ernest Stone Dartmouth, Nova Scotia February 23, 2008
Ella Paquette Blainville, Quebec March 2, 2008
Olive Blakesley Winnipeg, Manitoba March 6, 2008
Lloyd Henry Anthony Waterford, New Brunswick March 14, 2008
Hilary Bridge Surrey, British Columbia March 15, 2008
Thomas Shillington Moncton, New Brunswick March 23, 2008
Jim Montag London, Ontario March 24, 2008
Margaret Muldoon Ottawa, Ontario March 25, 2008
Napoleon C. Uy Scarboro, Ontario March 31, 2008
Norman Lynch Saint Leonard, Quebec Date Unknown
Kathleen K. Stevens Mount Forest, Ontario April 2, 2008
Jean Grant Toronto, Ontario April 7, 2008
Arthur McCormick Sudbury, Ontario April 7, 2008
Harry G. Shellest Winnipeg, Manitoba April 11, 2008
Henry Allemeersch Kamloops, British Columbia April 15, 2008
Doreen Katie Gates Penticton, British Columbia April 24, 2008
Guy Weatherhead Montreal, Quebec April 24, 2008
Alice Marie Stewart Winnipeg, Manitoba April 29, 2008
Lillian Desjardins Ottawa, Ontario May 4, 2008
In God's Care
United Way Draw
The two winners of $50 gift certificates in the United Way draw this year are:
Margaret Craig of Chamcook New.Brunswick and Allan Waisanen of Parry Sound. Ontario
Congratulations Margaret and Allan, on your good fortune.
!00th Anniversary Celebration
As part of the 100th Anniversary Celebration MTSallstream is running two campaigns One of these is "Luminaries" – Looking for former or present employees who have made significant contributions to the company's success. The second initiative is an "Employee Referral plan". MTSallstream is looking for people with particular skills, and asking for your assistance in locating them. If your suggestion leads a successful hiring, there are sizeable rewards to be earned. Please read on for further details.
<![if !vml]>
<![endif]>
Luminaries program honours MTS Allstream heroes
As MTS Allstream celebrates its second century of connecting Canadians, it is only fitting that we take the time to acknowledge employees who have significantly contributed to our company's success over the years, and who have inspired others to perform to the best of their abilities. To that end, we have launched the MTS Allstream Luminaries program, our new Second Century employee recognition initiative.
The Luminaries program is open to employees past and present, which means that retirees and pensioners who no longer work for the company are also eligible to nominate and be nominated. So, consider who your heroes are and be sure to honour them.
Making a nomination, or supporting an existing nomination, is easy. All you have to do is visit our Second Century website at www.connectingcanadians.ca and click on "Luminaries" for more information and detailed instructions.
Up to two awards will be given out in each of the following six categories:
• Customer Service Excellence
• Environmental Leadership
• Leadership
• Improving Work Processes
• Community Service
• Creativity, Innovation and Technical Achievement
Nominees can be individuals or teams, and nominations will be accepted until July 9, 2008. Winners will be announced in mid-August and invited to receive their awards as part of a special gala event in September. Small prizes will also be awarded to nominators, so make sure you get your nominations in on time!
If you would like to participate in this employee recognition program but don't have access to the Second Century website, please contact Lillian Wong, Recognition Specialist, at (204) 941-5389 to make arrangements for a printed nomination form to be mailed to you.
<![if !vml]>
<![endif]>
Your friends could earn you up to $3,000… interested?
MTS Allstream Employee Referral Campaign
Introduction
To "grow strong" as an organization, it is essential that MTS Allstream continues to build a team of dedicated, skilled employees. But to do this, we need to constantly connect with talented people. You each play a valuable role in our mission to attract, hire and develop the right people into an environment where their talents can thrive. YOU can help us grow stronger!
This exciting new interim campaign replaces all existing Employee Referral Programs immediately. A new, refined program will be launched later in 2008.
What is an Employee Referral Campaign?
Our success depends on your involvement -- the skilled people who are already part of our winning team. You are unique, and in turn associate with like-minded, unique and talented individuals. We need your support to connect our company with your network of talent. Let them know about what it's like to work at MTS Allstream, and the opportunities that exist here for them to enhance their career.
This Employee Referral Campaign allows you to earn monetary rewards for referrals that are successfully hired. Earning extra money to spend on whatever you want couldn't be simpler.
How do I earn rewards?
Identify a person you know who would be a great employee for MTS Allstream and attain a word document, soft copy of their resume.

E-mail the resume to Employee.Referral@mtsallstream.com. Include your name and employee number to ensure that if your referral gets hired, you will get paid!

If your referral is for a specific job that is currently advertised, please include the job title and the request to hire number in your e-mail.

This will help us match your referral to the open job that you are recommending them for.

Our Attraction and Retention Team will consider your referral for the recommended job as well as for other potentially suitable roles within 12 months from the day you made the referral.

You will receive an acknowledgement email for your referral. If your referral is hired,

you will be notified that you will receive payment after your referral has successfully completed their probationary period
After successful completion of your referral's probationary period, you will receive your monetary reward, paid to you within your regular pay.
Which hired roles are rewards paid for?
All permanent roles.
How much is the reward?
You can earn :
$1,000 for a successful referral for Administration and Operational roles.
$2,000 for a successful referral into First Tier Professional roles
$3,000 for a successful referral into Project Manager, Senior Manager and Director Roles
<![if !supportLists]>· <![endif]>Rewards will be paid net of tax within referring employee's regular pay
Which employees are eligible to take part and earn rewards?
<![if !supportLists]>· <![endif]>All full time and part-time permanent employees
<![if !supportLists]>· <![endif]>All casual employees
<![if !supportLists]>· <![endif]>All retired employees
Which employees are excluded from receiving a reward?
<![if !supportLists]>· <![endif]>All employees that are part of the hiring committee for a job are excluded due to potential conflict of interest
<![if !supportLists]>· <![endif]>Immediate family members of employees
<![if !supportLists]>· <![endif]>Members of the Senior Leadership Team, the Senior Operations Team and the Executive Committee
<![if !supportLists]>· <![endif]>All H.R. employees
What else should I know?
<![if !supportLists]>· <![endif]>There are no limits to the number of people you refer for a job with us.
<![if !supportLists]>· <![endif]>This campaign starts immediately and relates to all referrals made from this date onwards. All prior referrals, to this date, will be rewarded the amount applicable at the time of the initial referral.
<![if !supportLists]>· <![endif]>MTS Allstream employees who resigned from their role can be referred for a job but a reward will not be paid if it is within 12 months of their departure date from the company.
<![if !supportLists]>· <![endif]>If a referred person starts in a contract position and is later hired into a permanent position with us within their first 12 months, then a reward will be paid after your referral has successfully completed their probationary period of permanent status.
<![if !supportLists]>· <![endif]>If more than one employee refers a successful candidate for hire, then the reward will be paid to the employee who made their referral first.
<![if !supportLists]>· <![endif]>Any concerns relating to the Campaign guidelines will be reviewed individually with a final decision on payment being at the discretion of our Director, HR Attraction and Retention.
What next?
<![if !supportLists]>· <![endif]>Follow the process above, introduce us to some great people and earn your reward. You can start today!
<![if !supportLists]>· <![endif]>An exciting new Employee Referral Program will be launched later this year
<![if !supportLists]>· <![endif]>Start now and help our company grow stronger! Take a look at our current job openings.
| | | |
| --- | --- | --- |
| | | <![if !vml]><![endif]> |

Careers at MTS Allstream

<![if !vml]><![endif]>

<![if !vml]><![endif]>

Do we offer the kind of career opportunities you're looking for?

We believe that employees respond best when offered challenging, meaningful and rewarding assignments. Our objective is to provide a work environment that promotes creativity and allows people to think and act beyond the ordinary. When we hire people, we carefully look at what they offer, how they fit and where they can contribute best to our success. As an employment equity employer, we value diversity in our workplace and workforce. We strive to provide all employees with:

<![if !supportLists]> <![endif]>a competitive salary and comprehensive benefits package

<![if !supportLists]> <![endif]>a generous employee share ownership plan

<![if !supportLists]> <![endif]>education and career development programs

<![if !supportLists]> <![endif]>a strong commitment to equity and diversity in the workplace, and to the community

<![if !supportLists]> <![endif]>potential for growth, development and advancement

<![if !supportLists]> <![endif]>recognition for their contribution, commitment and loyalty

We offer opportunities in several communication services markets in Canada: consumer, small business and enterprise business. In these customer segments, we employ a broad range of people in:

<![if !supportLists]> <![endif]>Sales

<![if !supportLists]> <![endif]>Marketing

<![if !supportLists]> <![endif]>Finance

<![if !supportLists]> <![endif]>Information Technology

<![if !supportLists]> <![endif]>Professional Services

<![if !supportLists]> <![endif]>Project Management

<![if !supportLists]> <![endif]>Human Resources

<![if !supportLists]> <![endif]>Network Services

<![if !supportLists]> <![endif]>Customer Care / Customer Operations

We offer career opportunities in our two core divisions:

<![if !supportLists]> <![endif]>Consumer Markets Division – with offices located in Manitoba this division focuses on consumer and small business customers

<![if !supportLists]> <![endif]>Enterprise Solutions Division – with offices located in other major centres throughout Canada this division focuses on mid size and large enterprise business customers.

<![if !supportLists]> <![endif]>

<![if !vml]><![endif]>
Allstream Pensioner Association Flowchart - (Chart courtesy of Casper Lewitski)
This chart will give you some idea of information flow within the organization, and the functions of the participants.
<![if !vml]>
<![endif]>
Second Century Website – For those who have Internet access suggest you pay a visit to MTSallstream Second Century website.
The link is www.connectingcanadians.ca The website has a wealth of information about the second century celebrations and company history, and also includes an interesting slideshow with many pictures of the Second Century inaugural celebrations across Canada.
thePersonal Insurance - Member Ray Whiting reports that following up on the advertising insert in our last newsletter worked very much in his favour. By switching his home and auto insurance to thePersonal he realized a total saving of $602.80 His previous insurer was asking $604.80 house premium and $1627 for the car in the current year. Premium with thePersonal is house $484, car $1145 – a saving of $120.80 and $482 respectively. Ray was so pleased with the result he felt this information should be shared and authorized publication, including the exact figures.
.
Following 4 forms on pages 15 and 17 of this newsletter
<![if !supportLists]>1. <![endif]>Membership Renewal Form
<![if !supportLists]>2. <![endif]>Proxy Voting Form
<![if !supportLists]>3. <![endif]>Change of Address Form
<![if !supportLists]>4. <![endif]>Membership Application Form
May we request you pay special attention to these forms, returning those which are applicable in the enclosed return envelope.
ALLSTREAM PENSIONERS' ASSOCIATION
MEMBERSHIP RENEWAL
Membership fees for the year July 1, 2008 to June 30, 2009 are due on July 1, 2008. The Board of Directors has set the annual
fee for all members of the Association, except surviving spouses, at $10. Surviving spouses of deceased members of the Association are not required to pay any annual membership fees.
To continue your membership in the Association for 2008 - 2009 would you please complete the information asked for below and forward this form together with a cheque or money order for the amount indicated above to R.E. Harrison, Treasurer of the Association, 1890 Valley Farm Road, Apt. 716, Pickering, ON L1V 6B4, using the enclosed return envelope. NOTE: Cheques or money orders should be made payable to Allstream Pensioners Association.
Note- We still have numbers of members who are in arrears with their dues. Your "paid up to date" appears on the address label of the envelope which contains this newsletter. If that date is not June 30, 2008 or later, then you are in arrears. Please complete the following form, enclosing $10 for each year that you are in arrears. (For example if the expiry date is June 30, 2007, you are one year in arrears, if the expiry date is June 30, 2006, you are two years in arrears).. If you are in arrears please add the amount you are in arrears to the current dues payment. If your paid up date is 2009 or later, your dues are paid in advance, and no further payment is necessary until after the expiry date.
FULL NAME: ______________________________________________________ AMOUNT ENCLOSED: $_______________
STREET ADDRESS _____________________________________________________________ APARTMENT NO._________
CITY/TOWN____________________________________________________________ PROVINCE______________________
POSTAL CODE_____________________
"----------------------------------------------------------------------------------------------------------------------------------------------------------------
Mail this proxy to: R.E. Harrison, Allstream Pensioners' Association
1890 Valley Farm Road Apt 716
Pickering ON L1V 6B4 using the envelope enclosed in this newsletter.
Regular members of the Association have the right to attend and vote at the Annual General Meeting.
If you do not plan to attend this meeting you may nominate another person to vote on your behalf.
Directors and Officers of the Corporation will be in attendance at the meeting. Members may assign their voting rights to one of the persons listed on the attached Form of Proxy OR to another person by indicating one of the persons listed or entering the name of another person in the space provided and returning the form to the Association in the enclosed envelope.
ALLSTREAM PENSIONERS' ASSOCIATION
FORM OF PROXY
(This assignment of proxy is valid only if signed by the member. Please note that this is not a ballot but the means for designating a person to vote on your behalf at the Annual General Meeting of the Allstream Pensioners' Association.)
As member of the Allstream Pensioners' Association, I hereby appoint (check one name only).
_______ Wayne Boyle (Director) _______ Vic Johnson (Secretary/Director)
_______ Norm Czepiela (Vice President/Director) _______ Earl Kettle (Director)
_______ Bob Clarke (Director) _______ Andy Kruk (Director)
_______ Len Ferguson (Director) _______ Jacques Rochefort (Director)
_______ Norm Hobbs (President/Director) ________ John Thomas (Director)
OR ______________________________________________________ (your choice)
To act on my behalf in respect of all matters which may come before the General Meeting of the Allstream Pensioners' Association on Wednesday June 18, 2008.
_____________________________________________________ ______________________________________
(Signature of Member) (Date)
---------------------------------------------------------------------
Postal Code ----------------------
"----------------------------------------------------------------------------------------------------------------------------------------------------------------
Membership Application Form – Non Members are invited to join the Association.
This newsletter is distributed to all Allstream pensioners and it seems that some Retirees have assumed this automatically makes them members of the Association, That is not the case. Normally, only those that pay their dues on an annual basis are members.
Non Members are easily identified by "N/A" which appears in the upper right hand corner of the address label on the outer envelope containing this newsletter.
Membership dues are $10 per year. You can become a member by simply filling out this form and returning it to R. E. Harrison, Allstream Pensioners Association, 1890 Valley Farm Road Apartment 716, Pickering Ontario L1V 6B4, using the return envelope included in this newsletter. Please include a cheque or money order for $10 to cover your first year membership. Cheques or money orders should be made payable to Allstream Pensioners Association
FULL NAME: _________________________________________________________________________
STREET ADDRESS ____________________________________________________ APARTMENT NO._________
CITY/TOWN__________________________________PROVINCE_________________POSTAL CODE____________
YEAR OF RETIREMENT_____________SPOUSE'S NAME_________________________________________________
E-MAIL ADDRESS______________________________________________________________________
LANGUAGE PREFERENCE (For Newsletter Mailing) ENGLISH ______ FRENCH _____